About the Clinic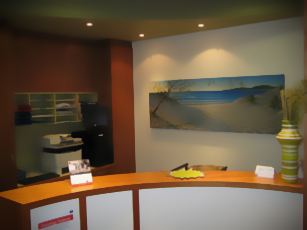 The Brisbane Clinic for Lymphoma, Myeloma and Leukaemia based at Greenslopes Private Hospital was established so that patients can be managed in a unit dedicated to the diagnosis and treatment of patients with these disorders and to make available new treatments through clinical trials.
The clinic prides itself on providing highly personalised care in a friendly, relaxed and informative environment conducive to patient comfort. Our association with the Greenslopes Private Hospital allows us to provide state of the art therapy in outstanding facilities. We focus on optimising quality of life as an essential part of good treatment outcomes, providing new therapies in the context of clinical trials (when appropriate) and ensuring a high level of patient involvement in their treatment decisions by a comprehensive, patient oriented education program. To ensure all aspects of care delivered through the clinic are state of art, the clinic works in close association with other specialists at Greenslopes Private Hospital.
Our Facilities
---
Consultations are undertaken in a relaxing, professional environment with a comfortable waiting area used solely by patients attending the clinic. The consulting rooms are linked to Greenslopes Private Hospital giving patients easy, undercover access to the wide range of services and amenities provided by the hospital.
Patients requiring chemotherapy and blood transfusions as part of their therapy are treated in Brisbane's newest and most comprehensive cancer day-therapy unit located near the clinic in Greenslopes Private Hospital. When inpatient treatment is needed, patients from the Brisbane Clinic for Lymphoma, Myeloma and Leukaemia are admitted to the haematology-oncology ward at Greenslopes, just a few minutes' walk from the clinic. Other on-site facilities available for patients attending the clinic include seminar rooms where patient education is conducted, facilities for patient involvement in clinical trials of new therapies, and a 24-hour emergency centre.
Optimising quality of life
---
An important aspect of treatment is minimising the impact of the treatment on daily life. This is important while treatment is being undertaken, and in the months and years that follow. We take particular care to ensure a fast recovery to school, university or work, particularly for our many younger patients. An important part of this involves exercise programs tailored for the age and baseline fitness or sporting interests of each individual. See our page on sport and fitness for additional information.
Research in lymphoma, myeloma and leukaemia
---
Through collaboration with companies developing new cancer treatments, the Brisbane Clinic for Lymphoma, Myeloma and Leukaemia has a vigorous clinical trials and research programme providing access to new therapies including immune therapies and therapies specifically targeting the cancer (see section on Clinical Trials and Research for further details on available trials).
Educational resources for patients and families
---
Lymphoma, myeloma and leukaemia are serious diseases that can have a major impact on quality or length of life. It is important that patients with these conditions, and their families, understand as much as possible about their disease and treatment options and can plan an active part in treatment decisions.
An important part of what we do in our clinic is ensuring specific, relevant information is provided for each patient. In addition to the information discussed in person during clinic visits, we provide information booklets to each patient, summarising their particular situation, the treatment plans and information about all the medications their case requires. We provide individualised treatment schedules to assist timetabling treatment with other life activities (work and family) that go on during treatment. Further information about various diseases can be found elsewhere on this website (see Disease Information)
We work closely with patient support organisations such as the Leukaemia Foundation who provide a wide range of reputable and easy to understand information booklets and seminars designed for patients and their family. Elsewhere in our website we provide links to recommended information from the Leukaemia Foundation and other reputable sources (see links).